A TRUE Player In The NHL
By Matt Stathopoulos
08/02/2023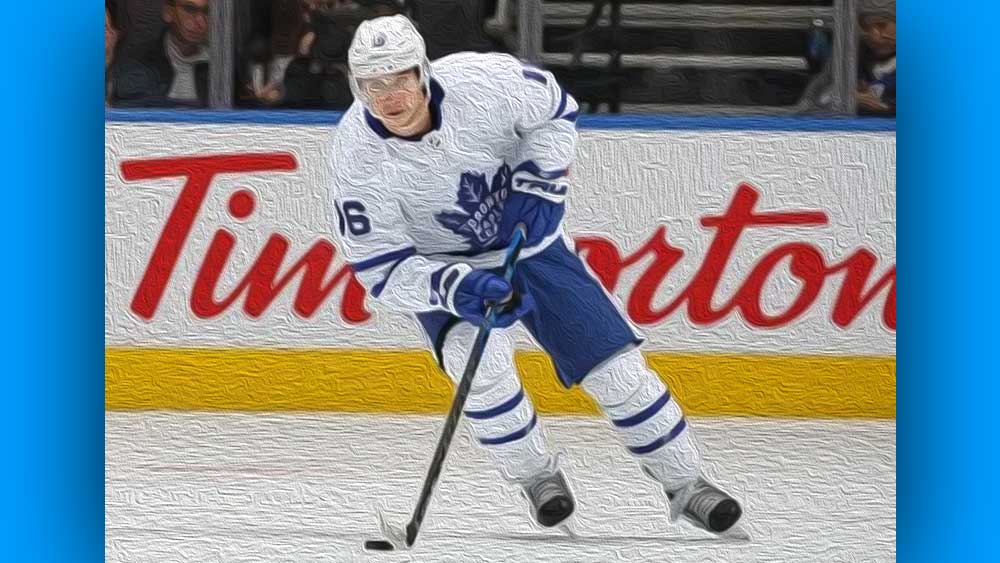 If you are a hockey equipment gear geek — and you probably are if you're reading this — you are quite familiar with TRUE Hockey. The average hockey fan, on the other hand, may not be.
Originally a golf company, TRUE Hockey has fully entered the conversation as a high-quality NHL equipment manufacturer. With 75% of all NHL goalies using TRUE skates and 43% using TRUE goalie pads, gloves and blockers, it's clear that TRUE is cornering the goalie equipment market. However, more and more NHL skaters are also making the move to TRUE products.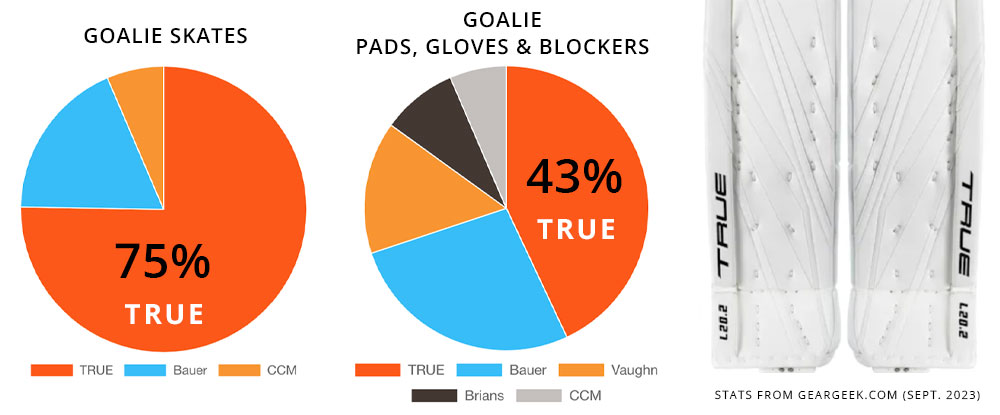 At the end of the 2021-2022 season, 29 players used TRUE hockey sticks. That total increased to 43 at the end of the '22-'23 season, going from a 3.5% to 5.4% share of NHL forwards and defensemen. While those numbers might be impressive, it's also important to look at who is using those sticks.
You could minimize TRUE as a leading hockey stick manufacturer if its users were players you never heard of or if they played only a handful of NHL games. TRUE's stick
résumé
, however, features the likes of Mitch Marner,
Tyler Bertuzzi
,
Brady Tkachuk
, and
Timo Meier
.
Marner uses a
TRUE HZRDUS PX
hockey stick. It has a low-kickpoint shaft, which factors into Marner's explosive shots. A restructured hosel with best-in-class material makes this typically vulnerable spot more durable for longer stick life, helping the Toronto Maple Leafs star rack up 99 points last season.

Bertuzzi, Meier and Brady Tkachuk use a
TRUE Catalyst 9X3
stick, which hasn't been officially released to the public. Even though we don't know all the details about this stick, it's easy to see that these players love what it brings to the table.
Meier scored a career-high 40 goals in 2022-23. Bertuzzi put forth a fantastic performance — 5 goals in 7 playoff games — for Boston after being traded by Detroit late last season. Meanwhile, Brady Tkachuk had a career season with 83 points in 82 games for the Ottawa Senators.
All three players had incredible seasons, and all used the unreleased TRUE Catalyst 9X3 stick.

Needless to say, TRUE Hockey is expanding its footprint in the NHL. With a stranglehold on the goalie skates market, TRUE is gaining
true
believers in its player sticks — and that following figures to increase. No doubt some of these players are golfing with TRUE clubs/shafts in the summer!
As impactful, elite NHL players continue to choose TRUE sticks, it's only a matter of time before others start to take note of the performances of Tkachuk, Bertuzzi and Meier and the role TRUE Hockey played in their success.