Bauer Booming In Enviable Stick-y Situation
By Matt Stathopoulos
08/08/2023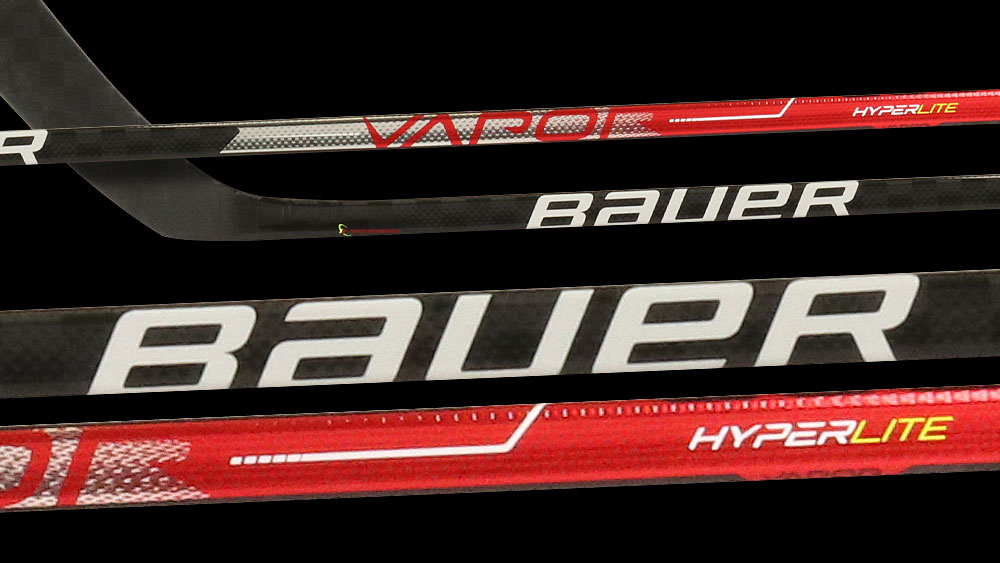 Looking to model your game after your favorite NHL hockey player? Selecting the same equipment they use is a great first step.

What hockey stick does your favorite NHL player use? There is a good chance it's a Bauer. In the 2022-2023 season, 310 NHL players used Bauer sticks — that's 39% of all skaters.
The most popular stick in the NHL last season was the Bauer Vapor Hyperlite. It's a lightweight, low-kickpoint hockey stick that supports a quick release on shots. There were 115 skaters using this model, including some star players.
Lethal shooters such as Artemi Panarin (New York Rangers), Patrik Laine (Columbus Blue Jackets) and Nikita Kucherov — Tampa Bay's leading scorer last season — all trust the Bauer Vapor Hyperlite. Tyler Seguin,
Andrei Svechnikov
,
Jamie Benn
, Jacob Trouba and Colorado captain
Gabriel Landeskog
all use Bauer Vapor Hyperlites as well.
The next most popular stick in the NHL for Bauer is the Nexus Sync (105 players). This model features CONNECTECH technology, which features a responsive rubber layer throughout the stick. Legends Jonathan Toews (Chicago Blackhawks) and Anže Kopitar (Los Angeles Kings), both Bauer Nexus Sync users, have Stanley Cup rings.
David Pastrňák, who in March signed a massive contract with the Boston Bruins and will have the second-highest salary in the NHL this season at $13 million, had 61 goals and 113 points in 2022-23 using a Bauer Nexus Sync. Cale Makar and
Mikko Rantanen
won a Stanley Cup with Colorado using the
Bauer Nexus Sync
— and neither seems to be slowing down anytime soon.
Brothers Quinn (Vancouver Canucks) and Jack Hughes (New Jersey Devils) headline a list of players using the AG5NT, which is Bauer's lightest and most advanced stick to date. Future Hall of Famer Patrick Kane, formerly of the Blackhawks and now with the New York Rangers, also uses the Bauer AG5NT — and has been a Bauer man throughout his career. This should say something about the quality of Bauer considering Kane has 1,237 career points in 1,180 NHL games.
Bauer's quality and track record is convincing more players to make the switch, including Carolina star
Teuvo Teräväinen
, who switched from CCM to Bauer (Vapor HyperLite) in the 2022-23 season. Buffalo defenseman
Owen Power
, the first overall selection in the 2021 NHL draft, changed from a Warrior stick to a Bauer Nexus Sync to the tune of 35 points in 79 games last season as a rookie.
It's safe to say, if you want to model your equipment after elite NHL players, Bauer sticks are a great place to start. Take note that 2023 Stanley Cup finalists —
Vegas Golden Knights
and Florida Panthers — had 11 and 12 players, respectively, who repped Bauer hockey sticks.
The Carolina Hurricanes had 16 skaters use Bauer sticks last season.
The proof is in the numbers: More NHLers chose Bauer sticks than any other brand in 2022-2023. So, if you want to be like your favorite NHL player, use a Bauer hockey stick!