Warrior Ritual V2 Pro+ Goalie Stick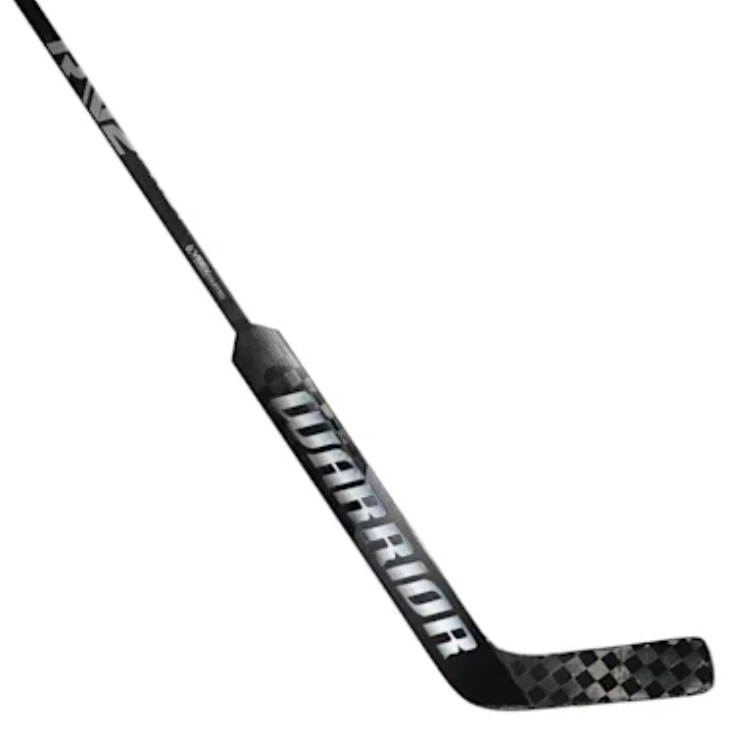 GearGeek.com's first sighting: The stick was first seen in multiple social media posts in May 2021.
Warrior Ritual V2 Pro+'s notable moment(s):
•Igor Shesterkin switched to the Warrior Ritual V2 Pro+ in mid-March 2022, a few months before officially being named that season's Vezina Trophy winner.
How does the stick look?
Warrior's Ritual V2 Pro+ is aesthetically pleasing despite the design's simplicity. Typical for this company's goalie sticks, "Warrior" can be seen in large letters on both sides of the paddle. The checkerboard gloss design on the blade and up through the paddle stands out. The top of the shaft is quite simple but still provides brand and model recognition. "RV2" is represented on the forehand side of the stick, near the top of the shaft/knob. On the backhand side, "Warrior" appears similarly to the paddle, though in noticeably smaller text. Warrior's iconic logo ("W" inside a circle) is featured on the front side just beneath the knob. Colors can be customized with this goalie stick, but its standard black with a gloss finish is a sharp look.
Why is the Warrior Ritual V2 Pro+ unique?
The Warrior Ritual V2 Pro+ is a super-light, mid-kick goalie stick. This combination should come in handy for goaltenders who enjoy playing the puck. The stick was designed to be easily loaded and maximize shot and pass power — perfect for situations that require a "Hail Mary" pass to a speeding forward headed up ice. The stick gets its lightweight feel — without sacrificing durability — from its Minimus Carbon 25 technology. The paddle also has what is known as "VibexLite" technology, which results in reduced vibration for most shots. Top to bottom, the Ritual V2 Pro+ is a fantastic option for elite goaltenders.
Players Using This Goalie Stick
(24)
Show All