Vaughn Ventus SLR3 Pro Carbon Blocker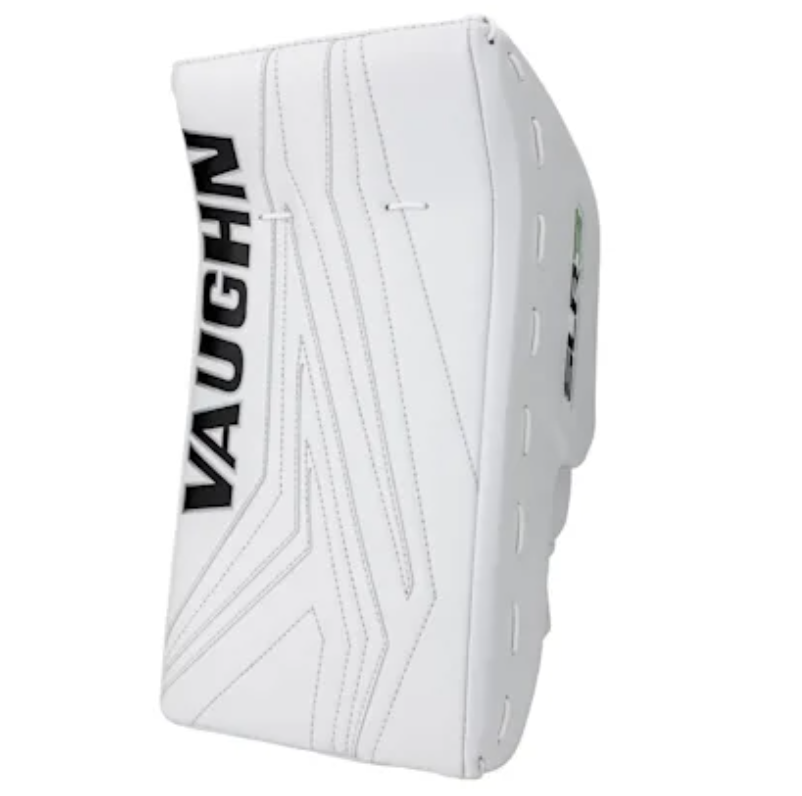 GearGeek.com's first sighting: Vaughn leaked the first look via video on social media in July 2021.
Vaughn Ventus SLR3 Pro Carbon blocker's notable moment(s):
•Darcy Kuemper was the first goaltender to be seen with the SLR3 blocker in action at the beginning of the 2021-22 NHL season.
How does the blocker look?
Vaughn's Ventus SLR3 Pro Carbon blocker is similar in design to its glove counterpart. The front board design is classic Vaughn — the company name appears in the top right corner in a bottom-to-top display. The brand's name also appears on the edge of the underside as well as the wrist strap. "SLR3" can be found on the side plate — the traditional area for a blocker's model name — and on the inner part of the top right where the goaltender inserts their hand.
Why is the Vaughn Ventus SLR3 Pro Carbon blocker unique?
The Ventus SLR3 Pro Carbon from Vaughn is a high-performing blocker that suits any goaltender. Vaughn has changed the hand position on this model, moving it slightly higher to improve downward coverage. Furthermore, the side shield overlaps the front board to provide extra reinforcement. Like other brands, Vaughn has improved flexibility. Main finger and index finger guards have been separated on the SLR3, thus providing more flexibility without sacrificing protection. The cuff is more flexible than in previous models and comes with an adjustable wrist strap. The suede palm with an antimicrobial grip is the cherry on top of this overall elite blocker from Vaughn.
Players Using This Blocker
(3)