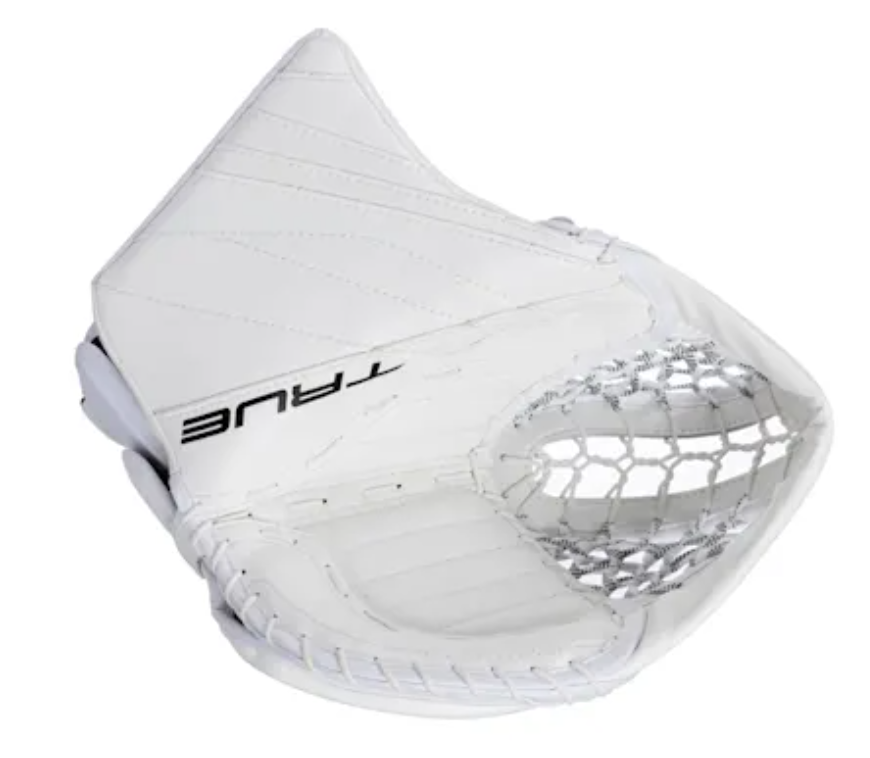 GearGeek.com's first sighting: Anaheim Ducks prospect Lukas Dostal in December 2020 with the rest of the TRUE L20.2 set.
TRUE L20.2 goalie glove's notable moment(s):
•Adin Hill and Sergei Bobrovsky, starting goaltenders in the 2023 Stanley Cup Final, both wore TRUE L20.2 gloves.
How does the glove look?
The L20.2 from TRUE is a classic goalie glove design. In black or white, this glove is tailored to the goaltender who prefers classic over flashy. However, other custom colors involve a few stripes on the open side of the mitt. Otherwise, you'll find "TRUE" on the open side of the glove near the webbing and on the backside near the wrist. "L20.2" is featured only once — on the backside of the glove, around the ring and pinky fingers.
Why is the TRUE L20.2 goalie glove unique?
The L20.2 glove consists of high-density foam for protection and longevity. The interior of the mitt features a "suregrip" material to help prevent slipping and to maintain a comfortable feel. As previously seen with TRUE's Lefevre goalie gloves, the L20.2 features a 590 break that allows for finger-to-palm closure — essential for better rebound control and even making some saves look extra flashy. This pro-level glove is ready to use out of the box and gives you the confidence to be at the top of your game.
Players Using This Goalie Glove
(15)
Show All