CCM EFlex 5 ProLite Goalie Stick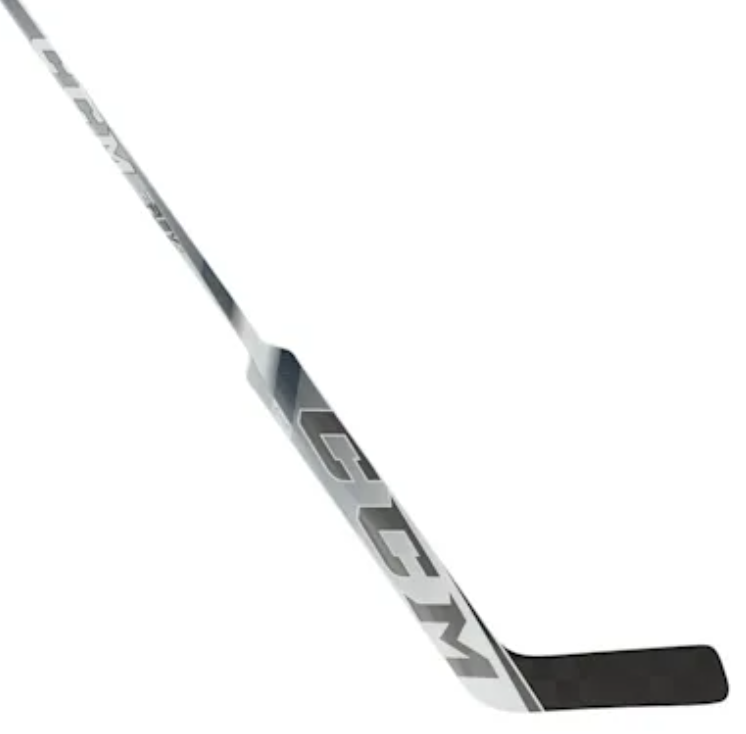 GearGeek.com's first sighting: Thatcher Demko used the CCM EFlex 5 ProLite at the beginning of the 2021-22 NHL season with Vancouver.
CCM EFlex 5 ProLite's notable moment(s):
•Juuse Saros switched back to a CCM goalie stick — more specifically the EFlex 5 ProLite — in late November 2022. This came after a stint with TRUE goalie sticks.
How does the stick look?
The EFlex 5 ProLite goalie stick from CCM follows a similar design structure as the EFlex 4. However, one major difference you'll notice with the EFlex 5 is the "CCM" text on both sides of the paddle. With the new model, CCM made sure to minimize the amount of blank space on the paddle; "CCM" is enlarged to cover the entire length. On the shaft, "CCM" and "EFlex 5" leave only a small blank space for the goalie's blocker hand. On the backside, CCM took the opposite approach — less is more. There is no CCM, only "EFlex 5" at the top. The blade of this goalie stick contains a checkerboard design, but unlike other models, it does not make its way through the paddle. Overall, the EFlex 5 ProLite has a basic design — but kudos to CCM for the improved brand hits and stylish color scheme for each custom design.
Why is the CCM EFlex 5 ProLite goalie stick unique?
In the EFlex 5 ProLite, CCM focused on improving the paddle. Aerograde foam is used to minimize vibration, which helps with rebound control and feel. Like other manufacturers, CCM is focused on reducing weight while maintaining durability, so it developed STG Material Carbon Weave technology. A notable difference in the EFlex 5 ProLite from other traditional goalie sticks is its flex profile. Most goalie sticks are built with a mid-kick flex; the EFlex 5 is built with what CCM describes as a higher flex profile. The goal is to make puck stopping and quick clearing attempts along the boards much easier. The shaft is rounder for a better feel and greater resistance from puck impact.
Players Using This Goalie Stick
(12)
Show All