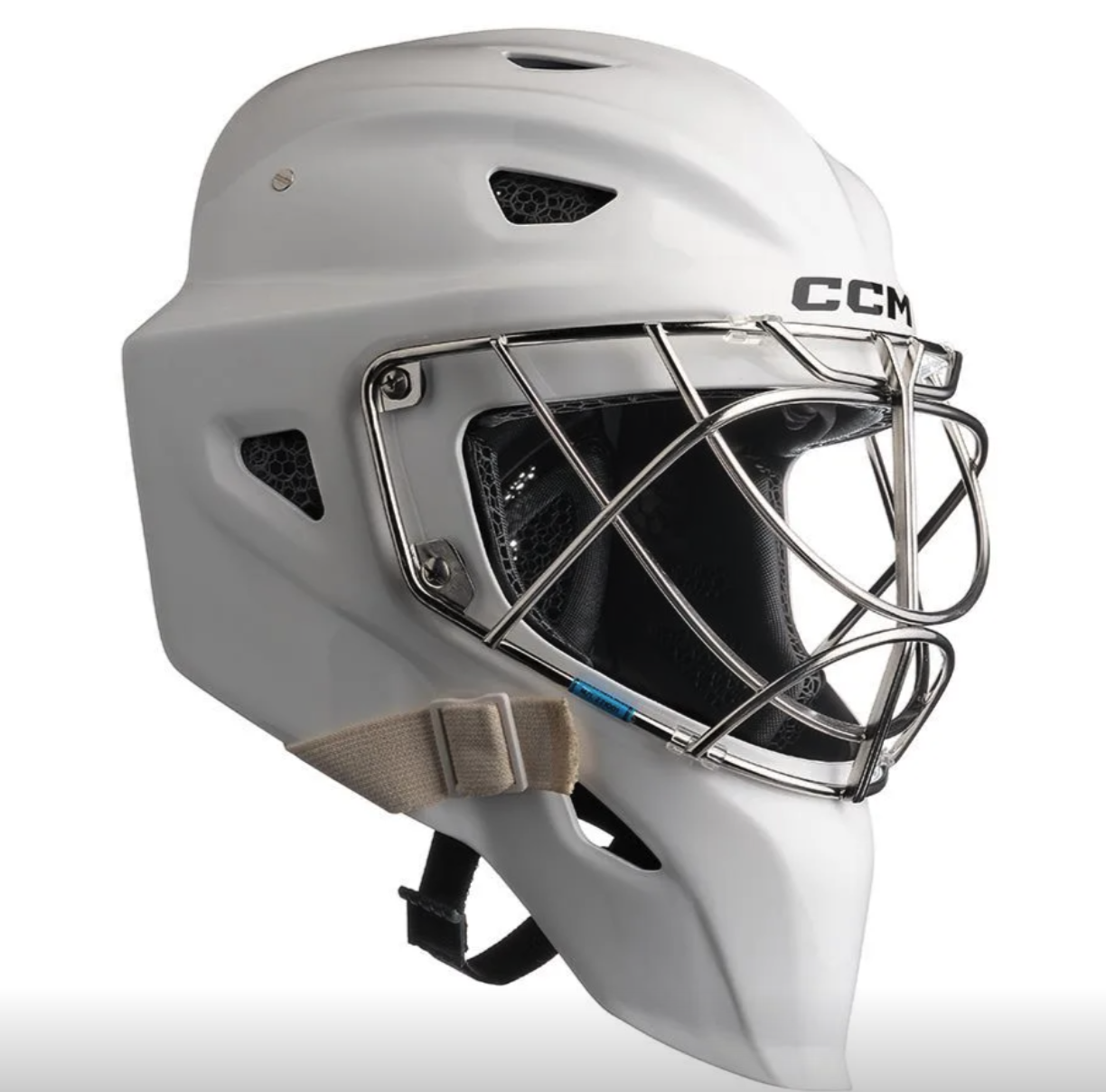 How does the mask look?
CCM's new Axis XF goalie mask follows the traditional goalie mask shape, but more compact. In other words, it doesn't appear to be as bulky as other masks. Ridges on the top of the mask give it a little bit more definition to avoid a plain and boring appearance. Similar designs can be found at the chin area. Perhaps what stands out most though is the difference in vents on the shell. When compared to vents on previous models, these definitely stand out. Instead of traditional circles, they are represented by triangular shapes. This will certainly make it easier to identify the mask on any goaltenders. Often, goalie masks can be confused for other models, given their similar vent shapes and other features. However, one closeup shot of goaltender's head should easily reveal this new model.
Why is the CCM Axis XF goalie mask different?
The Axis XF's new shell is built with Exoshell Composite Carbon Fiber which is made to hold off high impacts and give all goaltender's peace of mind. On top of that, the interior is padded with AER-TEC featuring Nest-Tech padding that provides superior comfort and promotes airflow. This should allow for minimal sweat build-up, keeping goalies dry and comfortable throughout an entire skate. The cage has been enhanced with a shock damping system that in a way separates this part from the shell. As a result, the cage receives most of the force from impact and reduces any uncomfortable feeling. Lastly, the mask's internal harness system provides a better fit by sitting more naturally on the back of the goaltender's head.