Bauer Supreme Mach Blocker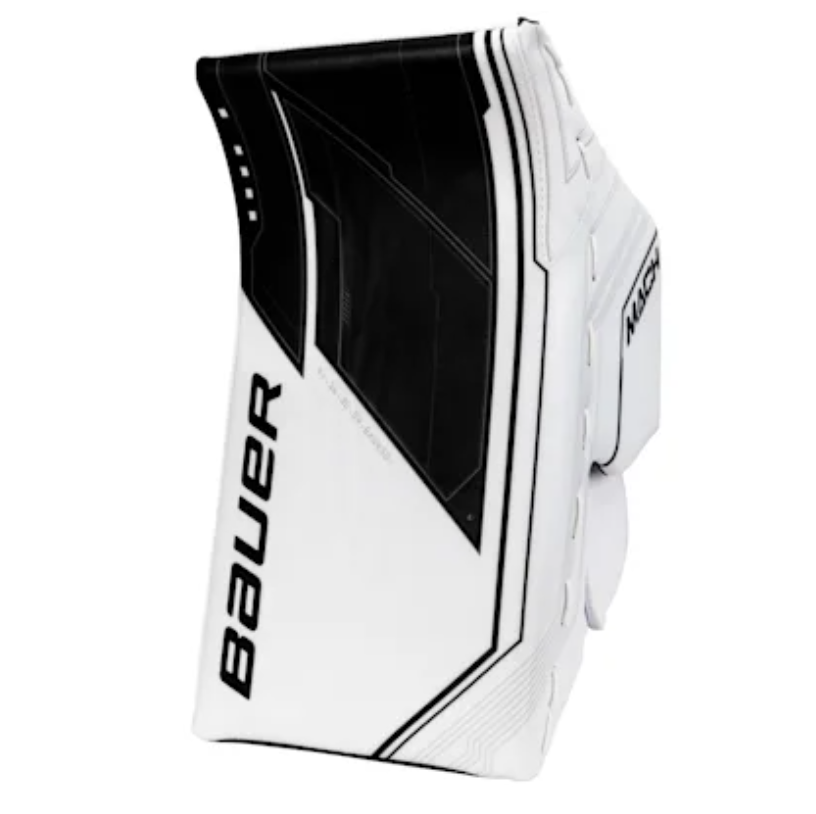 GearGeek.com's first sighting: Minnesota Wild prospect Jesper Wallstedt debuted the new Supreme Mach blocker ahead of the 2022 World Junior Championship.
Bauer Supreme Mach blocker's notable moments:
•Ilya Sorokin set a career high for wins during the 2022-23 season while wearing the Supreme Mach blocker.
•Like his Mach glove, Elvis Merzlikins' Mach blocker with the Blue Jackets' "Reverse Retro" jerseys was impressive.
How does the blocker look?
The Supreme Mach blocker has a design similar to the Mach pads. "Bauer" makes its most notable appearance in bottom right front corner, which provides nice brand exposure. Type color changes based on the overall color scheme. "Bauer" and the new logo appear on the inside of the blocker, making them visible to only the user. Otherwise, "Mach" is on the inside of the blocker's side plate in what has become a traditional spot for model name placement.
Why is the Bauer Supreme Mach blocker unique?
Coverage, protection and range of motion is the three-headed monster of Bauer's new Supreme Mach blocker. The Mach is a one-piece blocker that provides full coverage with a strong board and accommodating side plate. Finger protection can be adjusted to personal preference. The range of motion comes from an improved cuff that works in collaboration with the blocker's palm.
Players Using This Blocker
(11)
Show All