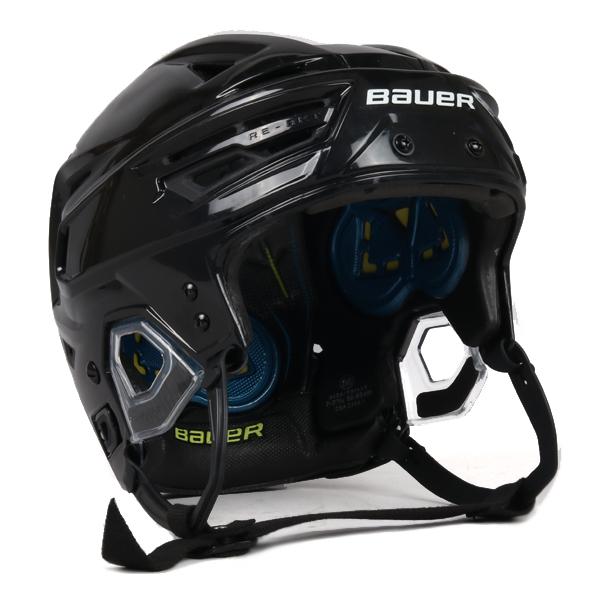 GearGeek.com's first sighting: Tom Wilson at a Washington Capitals practice in December 2018.
Bauer Re-Akt 150's notable moments:
•After many years of wearing a Bauer 9900 helmet, Anže Kopitar was finally convinced to change to the Re-Akt 150 at the beginning of the 2019-20 NHL season.
•Johnny Gaudreau wore an original Re-Akt model for nearly every game he played with Calgary Flames. It wasn't until he became a member of the Columbus Blue Jackets in 2022 that he switched to Re-Akt 150.
•Brayden Schenn began wearing the Re-Akt 150 helmet in October 2021. He previously was loyal to older Re-Akt models.
How does the helmet look?
NHL players do not adopt new helmet models often (in 2023, 20% of the league is still wearing V08s and 4500s), but the Bauer Re-Akt 150 caught on quickly. It eventually became the most-used helmet on national and international pro teams that partner with Bauer. It also replaced older models worn by some players who had grown accustomed to them over the years. While previous Re-Akt models had noticeable round shapes, the Re-Akt 150 has a square design that creates a bulkier look. Regardless, it still caught on with many professional players. "Bauer" appears a total of five times on the outer shell of the helmet — forehead, above both ears and on the two plastic earpieces (though difficult to see if not close). "Re-Akt 150" is on the back of the helmet in white, accompanied by a small silver background. Vents are in traditional spots on the Re-Akt 150's shell. Two of the more notable vents are at the top, yet slightly off-center on both sides. These help this model stand out from others such as the Re-Akt 85, where those vents are not present. Some might say it's a cross between the original Re-Akt and a previous model, such as the 9900. Regardless, its popularity in the NHL and growing popularity in other areas of hockey suggest that it's a look approved by many.
Why is the Bauer Re-Akt 150 unique?
Welcome to a fit that is truly personal with the Bauer Re-Akt 150. Bauer's "Free Form" adjustment system allows independent length and width shifting for a personalized fit. The "Comfort Pod" liner system conforms to the shape of your head, and foam on the inside of the helmet adapts well to both high- and low-energy impacts. This combination of style and high performance can be hard to come by in other helmets. The numbers speak for themselves in the NHL, with many players choosing the look and protection of the Bauer Re-Akt 150.
Players Using This Helmet
(183)
Show All