Staal Brothers' Lengthy NHL Careers On Bauer-ed Time
By Matt Stathopoulos
09/19/2023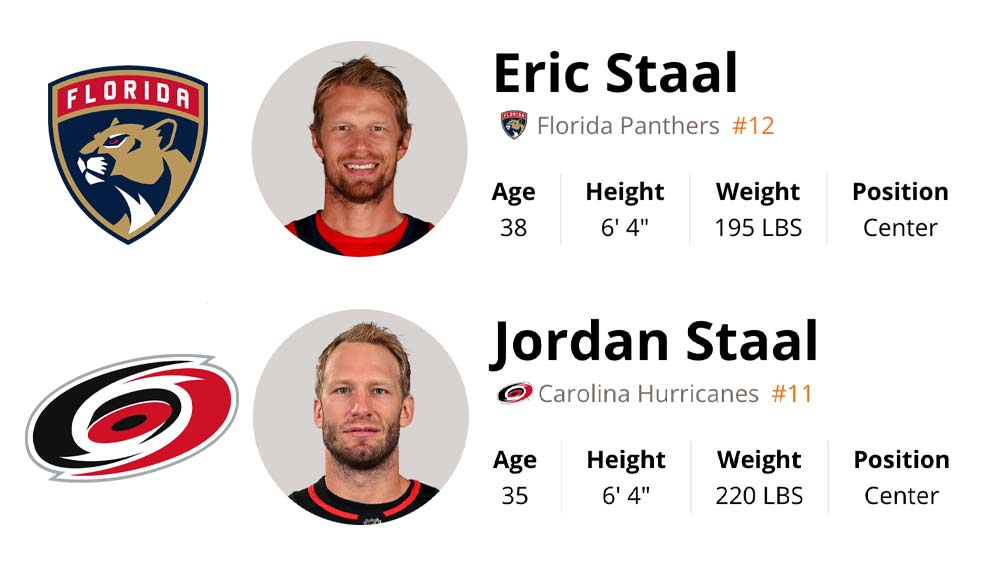 The Staal brothers have been attached at the hip for a long time.
Oldest brother Eric arrived first to the NHL, as the second overall draft pick of the Carolina Hurricanes in 2003.
Two years later, Marc went 12th overall to the New York Rangers.
In 2006, younger brother Jordan was selected No. 2 overall by the Pittsburgh Penguins.
Eric and Jordan are centers,
Marc
a defenseman. All play different styles of hockey.
Eric, currently a free agent, scored 100 points in his second NHL season and averaged 73 points over for the next six seasons. He was more of a goal scorer and a setup man.


Marc, by nature of his position, never eclipsed the 29-point mark in a season — but that is not his calling card. Marc is a tall, lanky defenseman who has relied on a physical style to carve out a 16-year NHL career.


Jordan is a defensive center who has notched 50 points only once in his career. He specializes in making the lives of opposing centers miserable — and he does just that, getting Selke Trophy votes in 15 of his 17 NHL seasons. (The Selke Trophy is awarded to the forward who best excels in the defensive aspects of the game.)


So, what do they have in common — other than a bloodline? Their hockey equipment.


The Staals became the first trio of brothers in NHL history to each play in 1,000 (or more) games. While decked out in Bauer gear, Eric totaled 1,063 NHL points; Marc has appeared in 1,101 games and accumulated 523 penalty minutes; and Jordan has played 1,173 games over 17 seasons. They also combine for two Stanley Cups (Eric and Jordan have one apiece).


While it may not be long before no Staals are in the NHL — for the first time since 2003 — the Bauer brand will continue to live on in the world's best hockey league. Currently, 39% of NHLers use Bauer sticks, 38% wear Bauer gloves, and 69% wear Bauer skates, including the trio of 1000+ game Staal brothers from Thunder Bay, Ontario.